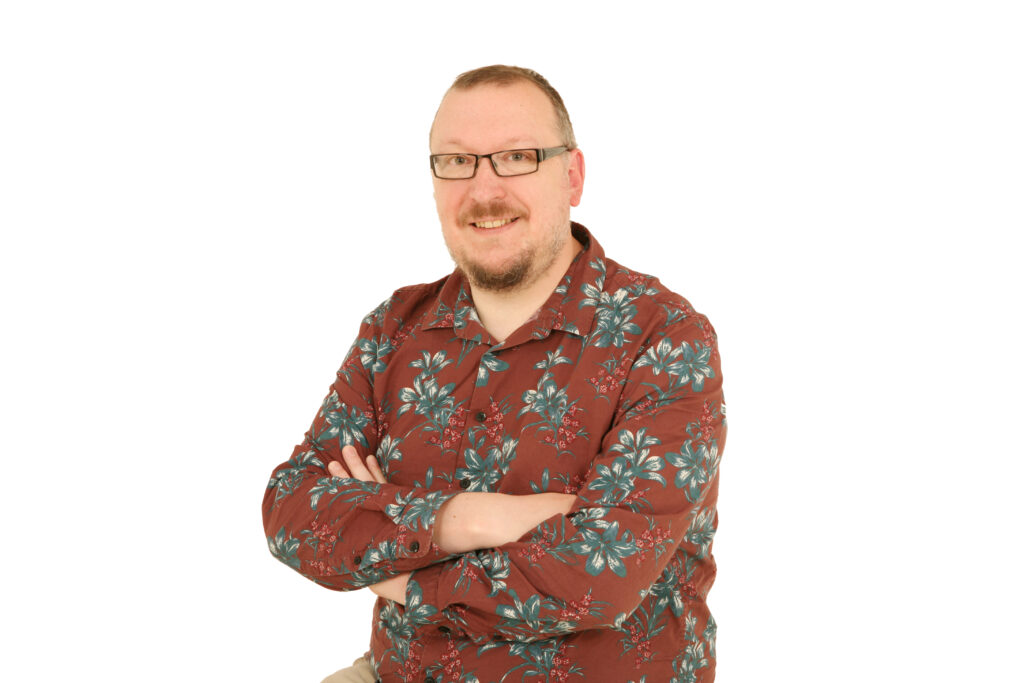 Therapy is such a confidential situation, so not everyone gets to hear about the great work that is done behind closed doors. So that's why we are putting together a series of short interviews with our therapists to feature the amazing work they do and a little about the people behind the job titles.
This month we are featuring our Counsellor and Psychotherapist Bruce Edhouse. Here's what he had to say:
Could you briefly tell me about yourself?
"Hello, I'm Bruce. I am a therapist at Rutland House. I work here at the main practice and sometimes at home on zoom as well. I'm in my mid-40s, and I started training to become a Psychotherapist about 6 years ago."
Why did you choose your career path?
"It's a path that I didn't expect. I used to work in University of Leicester, De Montfort University, and before that for the NHS. Because of the job that I had, I quite often found myself in a position where students come to me and tell me about problems that they were having and why they couldn't do their coursework. I thought that being in a position where they were telling somebody else their problems for the first time is a very privileged position to be in. I always really appreciated the trust that the students put in me to do that. I really enjoyed being able to take that trust to do something positive with it. And then, one day, I found out about a 4-year course that was running at Leicester University which I ended up enrolling on. I read about it and thought 'Of course, that's what I should be doing!'"
What do you like doing in your free time apart from work?
"I spend a lot of time with my dog, who is both my biggest reliever of stress and the biggest provider. I am also a big fan of movies, big fan of TV, and music. It's quite nice because sometimes I get to chat about those things with my clients as well. I'm also a big comedy fan, and have performed a few shows at the Leicester Comedy Festival – the last one was all about self care, and was actually based on exercises I do in the therapy room!"
If someone walks up to you on the street and asks you for some advice on mental health, and you have about 1 minute to spare, what would you say?
"Be kind to yourself. Take care of yourself. Don't feel guilty about self-care. And if you find yourself in a position where you can't take care of yourself, let somebody else do it for you."
What is the objective of a psychotherapy session in your opinion?
"In my opinion, if I can finish the session, and I know my client a little bit deeper than I did at the start of the session, quite often I find that they will know themselves a little better as well. And once you know yourself better, it's a lot easier to become kind to yourself, it's a lot easier to become more forgiving. So quite often that is the objective."
When do you think someone should consider psychotherapy?
"Anytime that something doesn't feel quite right. Remember that I said I like music? Do you know what it's like when you hear a song and the lyrics and the music don't quite match? For example, a song that has a very jaunty tune, but then has really sad lyrics. That's a good way of telling if something is not quite right, if the music and the lyrics of your life don't match. Or perhaps they do, but you just don't like the song. That's a good time to think about therapy."
How has the industry changed since you started?
"Well, it's changed an awful lot, because obviously we had the pandemic. I never thought that I would be comfortable doing therapy on zoom. But the thing that really surprised me is that I found out that not only can you build relationships with people with openness and honesty, but sometimes it's dead handy as you can do little exercises on the screens. I've got a few little exercises that I've developed just out of the situation of being on zoom. It can be quite exciting and even entertaining sometimes – you don't always expect that in therapy! I think that's the biggest change. I expected this career to be sitting in a room talking to people, but the way that you can communicate, the way that you can open up has really changed."
As a therapist, how do you manage to be emotionally available to your clients?
"As a therapist, you've got to take care of yourself. I've got little exercises that I do that keeps me secure, so that I can really be there with a client, be there with their emotions and share those emotions with them. Then I make sure that at the end of the session, that's where they stay. Also, any good therapist has got a good supervisor, so I can talk to them. The good thing about Rutland House is that there are other therapists here as well."
What do you like about your job?
"The thing that I like about my job is the way that it's always different. I get to know people on a completely different level to the way that I have known people for most of my life. I appreciate people being honest and sharing their lives with me, but there is no point doing any of these if I'm not doing something good for them. I love seeing the progress in my clients. The first time I ask somebody 'How are you feeling today?' and they say 'Yeah, not bad actually' – from where they had been previously, that is a really big deal for me. That's something that I keep on getting at work over and over again, my clients keep on feeling better, and these good things will always keep me going."