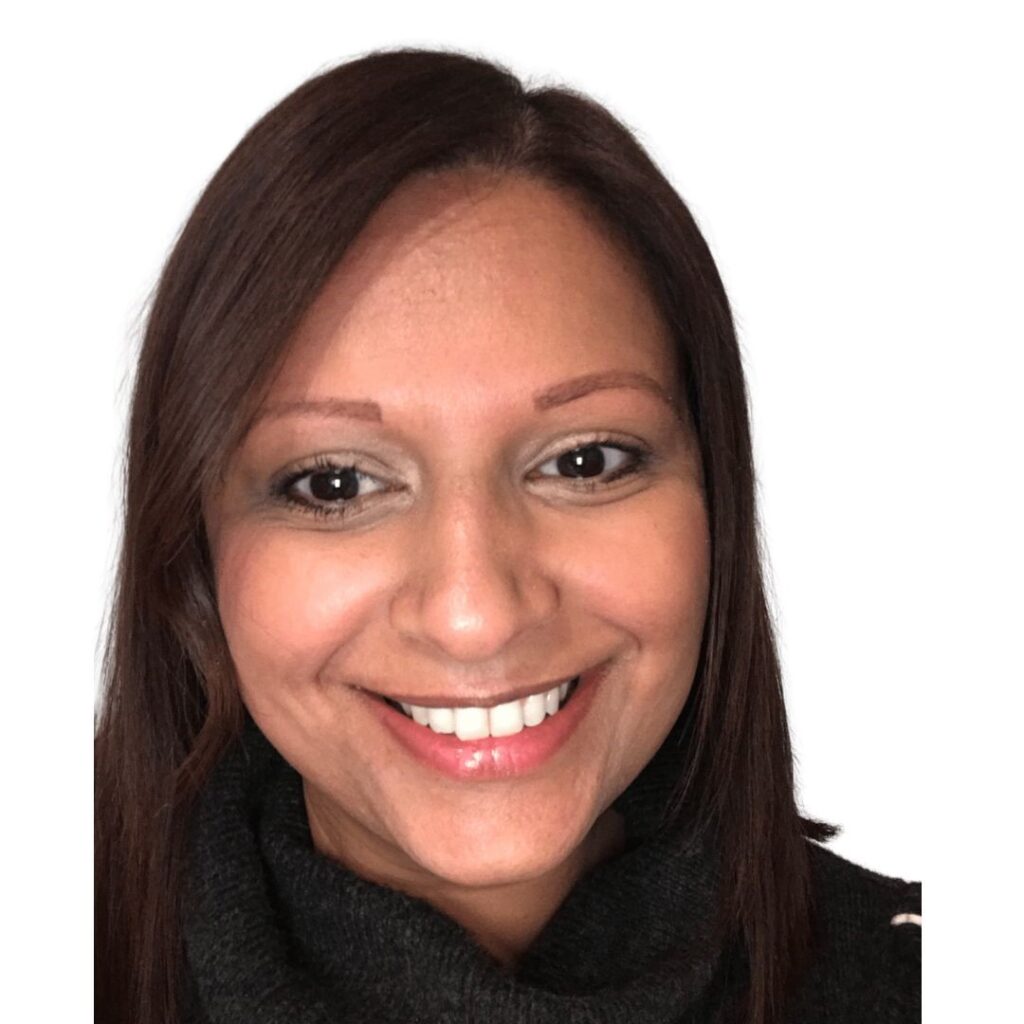 Therapy is such a confidential situation, so not everyone gets to hear about the great work that is done behind closed doors. So that's why we are putting together a series of short interviews with our therapists to feature the amazing work they do and a little about the people behind the job titles.
This month we are featuring our Counsellor and Psychotherapist Asha Davies. Here's what she had to say:
Could you tell me about yourself?
"My name is Asha. The place I call home is Leicester, a city that harnesses rich cultural experiences and a range of historic and sporting attractions. I work with Rutland House as a Person-Centred and Experiential Psychotherapist and have an active interest in creating independent research."
What do you like doing in your free time?
"I have an appreciation for connection, discovery and creativity. Conversations over meals with friends and family, or whilst playing board games. I enjoy travelling, immersing myself into a new country and sampling local cuisine. Creativity for me involves activities such as, baking, painting and interior design."
"Why did you choose your career path?
"I want to make a difference, offering allyship and acceptance to individuals seeking to improve their mental health and emotional well-being. I have always wanted to be a counsellor; I enjoy spending time with people, and I am drawn to roles where I can be relational and facilitate development and empowerment. A few years ago, the rhythm and pace of my life changed. I was employed at a school and by Rutland House, I considered these to be supportive and growth promoting environments and I was motivated to challenge myself professionally. RHCP were instrumental in this process, whilst working as a practice assistant, listening to the psychotherapeutic language communicated between the counsellors and therapists further fuelled and reignited my passion. After several years of academic training and clinical practice. I am a qualified, Person-Centred and Experiential Psychotherapist in practice."
If someone walked up to you on the street and asked for some advice on mental health, and you had about 1 minute to spare, what would you say?
"How we are with ourselves matters. We are all unique and there is no blueprint to life. Attention to our cognitive (thought), affective (emotion), somatic (body) and relational processes can highlight ways to nurture mental health. An effective ingredient is learning to develop an inner compassionate voice. Being with ourselves respectfully and with kindness, invites understanding and creates movement away from internalised critical and negative thought processes. When words do not come easily focussing on, breathing or engaging with exercise can have a positive impact during moments of low mood, anxiety or stress. Identifying who is in your tribe, connecting with positive relationships that offer support and cheerlead you on is important for mental health and emotional regulation. Sharing how you are is not selfish but an expression of selfcare."
What is the objective of a psychotherapy session in your opinion?
"Facilitating growth and maintenance that is meaningful to the client's full range of experience within, and during relationships. My objective of the therapeutic session is underpinned by my professional ethical stance. Being in service of the client, respecting their autonomy and unique lived experience."
When do you think someone should consider psychotherapy?
"It can be considered at any point and for a variety of reasons; supporting how a person experiences change during life, relationship and career circumstances. Psychotherapy can be energetic, creative and collaborative, goal-oriented, creating coping mechanisms and pathways of support networks. It can also be a supportive space, a vessel that calmly and patiently holds space for a client's exploration of past and present trauma, and grief. It's great to observe client's using the therapy to define their own experience when binary terms lack sufficiency for them. Equally it is beneficial to individuals wanting to understand, accept and cope with a mental health and or neurodiverse diagnosis. Why and when someone should consider psychotherapy is unique to the individual."
How has the industry changed since you started?
"I began my counselling journey seventeen years ago, in this time research in the industry is becoming more inclusive and reflective of the ever evolvement of society today. I celebrate theorists, researchers and clients wanting to explore and expand on the myriad of human experience, emotional, cognitive, physical, behavioural, relational, spiritual, physiological and neurodiversity. Finding my experience captured in research was a real moment of validation and encouraged me to further develop research investigating human motivational forces for growth from both individual and collective perspectives. Ethical frameworks, call for sensitivity and understanding of the variety of communities, organisations and family systems people are located in. The application of this develops professional awareness, encouraging the client is acknowledged accurately and valued in what are their lived experiences."
As a psychotherapist, how do you manage to be emotionally available to your clients all the time?
"Emotional availability for me is not technique but a continual process of engagement with therapeutic presence. My self-care, and practices for client work, help me to develop a healthy foundation from which I allow expansion of my empathy and attunement towards the client's experience in the moment. In essence, I am letting go and moving towards the client. Cultivating my therapist presence can be many things, creating words of intention, journaling my therapist process and having physical objects in the therapy room. If I have momentarily moved away from the client's experience, I inwardly acknowledge, bracket and revisit the touchstone after the session. Dependent on the client work and where we are in the process of therapy, it can also be helpful to share moments when I have not been available. Working in an honest way can strengthen the therapeutic partnership. My emotional availability is further supported by my professional network of support, my clinical supervisor, personal therapist."
What do you like about your job?
"Immediately, I want to say all aspects of it. It's a genuine privilege to bear witness to a client's process of growth and change. I never underestimate the significance the therapeutic hour may have for the client. I am fortunate to engage in a lifelong journey of growth through professional and personal development. Also having the opportunity to be a contributor raising professional awareness within the counselling and psychotherapeutic community is an honour."