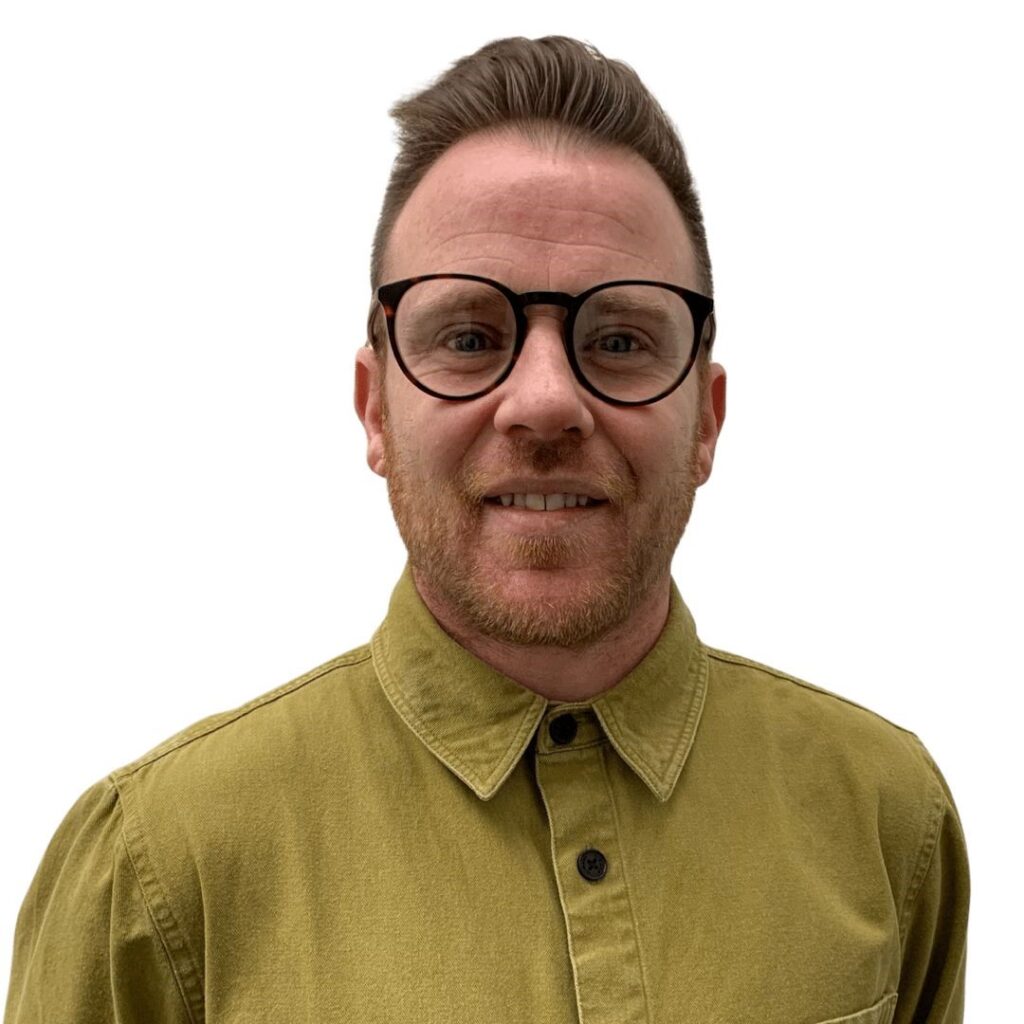 Therapy is such a confidential situation, so not everyone gets to hear about the great work that is done behind closed doors. So that's why we are putting together a series of short interviews with our therapists to feature the amazing work they do and a little about the people behind the job titles.
This month we are featuring our Counsellor and Psychotherapist Tom Robson. Here's what he had to say:
Could you briefly tell me about yourself?
"I'm Tom. I am a therapist, and an Associate Therapist of Rutland House. Professionally, I've been working for the last 15 years supporting children, young people, and adults in residential care homes, as a family support worker, and alongside my private practice I am a 'Engagement Lead,' at the UK's largest digital mental health provider."
What do you like doing in your free time?
"I adore music, both listening to and going to gigs. I didn't realise how important live music was to me until lockdown happened, where obviously that was taken away. So, it's been lovely to have those experiences back. I also love Football, both playing and watching. It has always been a really important part of my life. I also enjoy running and walking my dog, but the most important part of my free time is with my family and my friends."
Why did you choose your career path?
"I've always liked working with people. There's something about that connection and the relationships that are formed. I worked in children's care homes for 3 years, and when I first started, I had a quite rigid view of the world, very black and white. Over time, I became curious around some of the behaviours that our young people were displaying. Rather than focusing specifically on behaviour, I started focusing more on what was causing their distress. That's where I had my first glimpse of human development, which played a big part in me becoming a psychotherapist."
If someone walks up to you in the street, and asks for an advice on mental health, and you had about 1 minute to spare, what would you say?
"Throughout the pandemic many of us have experienced huge difficulties. We're wired for human connection and we had that ripped away from us. I would encourage everyone not to underestimate its impact and to notice what is going on for them. Bring more attention to what they are feeling, thinking and behaviours. I'd also say to prioritise self-care and the things that bring them joy."
What is the objective of a psychotherapy session in your opinion?
"For me, each session is led by the client. They bring their own 'material' and together, we explore and find meaning to their experiences. Whilst hopes and wishes of psychotherapy are subjective for each client, I aim to help facilitate positive change in individuals seeking greater emotional regulation and for them to find their own meaning and a truer sense of self."
When do you think someone should consider psychotherapy?
"This will be different for everyone, because we all have our own journeys into psychotherapy. Unconscious defences are formed to help create a sense of safety, but often people come to therapy when many of these defences no longer serve them. I would say to anyone that may feel stuck, unfulfilled or notice repeating themes that you wish to talk about, psychotherapy can be an amazing space to bring them."
How has the industry changed since you started?
"The biggest change for me is the methods of offering therapy. The pandemic changed that dramatically and a lot of attitudes shifted too. There was scepticism within therapy, such as can the therapeutic relationship form online in the same way as it does face to face. People still have preferences, but I've found that you can still create the therapeutic relationship working online. I have also noticed over the last 15 years, that access to free or affordable therapy has reduced and this saddens me. It's my hope that future Governments can properly fund the healthcare system, which enables more people to access different approaches to counselling and psychotherapy."
As a therapist, how do you manage to be emotionally available to your clients?
"I always aim to be available to my wonderful clients, but I'm aware there are times when this might be difficult. My own continued personal therapy is a precious space and supports me in being alongside clients in their experiences, without my own 'stuff' interfering. Supervision is another integral space, ensuring that I work ethically and in the best interest of all my clients. Doing things and being around people that/who nourish me also increases my emotional availability."
What do you like about your job?
"Ultimately, it's the interpersonal relationship, deep connections that I am lucky enough to make with my clients. I feel truly privileged to have been alongside each and every client that was walked through my door and honoured that they share their inner worlds with me."