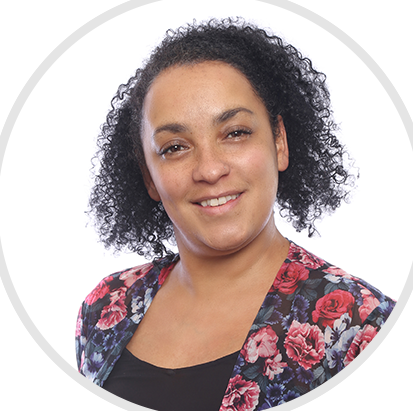 Therapy is such a confidential situation, so not everyone gets to hear about the great work that is done behind closed doors. So that's why we are putting together a series of short interviews with our therapists to feature the amazing work they do and a little about the people behind the job titles.
This month we are featuring our Counsellor and Psychotherapist Sacha Jackson. Here's what she had to say:
Could you briefly tell me about yourself?
"I am a counsellor, and I have been in the profession for nearly 17 years. I have a varied background of working within the education systems, Youth Offending and multiple charities. I work predominantly at Rutland House. I also work within the transgender community and I am affiliated with Leicester LGBT Centre."
What do you like doing in your free time?
"I love to read, it's the top! I think loving to dance would be the second one."
Why did you choose your career path?
"To me, my career path was born out of personal experience. I had a complex childhood; my appreciation of therapy is something that evolved from that. I had lived experience of the impact of intergenerational and unprocessed trauma leading to emotional difficulties, I found resonance and understanding on the path to this profession."
If someone walks up to you in the street and asks for some advice on mental health, and you had about 1 minute to spare, what would you say?
"I think I would tell the person that they deserve to feel as well in their mind as they do in their body."
What is the objective of a psychotherapy session in your opinion?
"Therapy can help process emotional difficulties and challenge any interruptions to emotional development leading to social, emotional, relationship issues. Some people come to therapy for self-development, where they recognise patterns in their life are repeating. They feel those are things that need to be understood better, and if they can learn the origins of these behaviours and understand themselves better, they can take control and change. Unfortunately, there are many carrying the weight of trauma and its impact affects how they feel about themselves and how they navigate the world. Their whole understanding of the world becomes challenged and therapy can help alleviate the psychological affects as well as process the experience. Clients may present with PTSD, Personality disorders and many other serious mental health conditions. Clients wish to gain help managing conditions and making sense of who they are outside of this. Clients seek therapy for varied and complex reasons. The aim is to develop healthier ways of managing emotion and to enhance and benefit from more effective communication."
When do you think someone should consider psychotherapy?
"It's difficult because it's such a personal and unique thing, ask any therapist and they will tell you 'Everybody can benefit from therapy,' because we know that it's a safe space for growth and exploration. Therapy is an avenue to consider when a person feels they need to make sense of their experiences and the impact on their emotional wellbeing. However, I think people need to understand there is work involved and it's heavy and it can be hard, so I would say 'Understand what the process is, understand that you're ready to go there,' and that 'You have a strong idea of the support around you and you have some emotional safety in your current relationships.' This isn't always possible and has to be managed within the work as it unfolds."
How has the industry changed since you started?
"As a woman of colour, it's changed massively. Back when I started in the industry, there were not many people of colour or of different ethnic backgrounds, it was still predominantly a Caucasian profession, but that has evolved massively. Therapy has become more accessible both for training and access for people from all backgrounds due to the destigmatising of seeking help for mental health."
What do you like about your job?
"All of it. I am very fortunate, because I love what I do every day. Don't get me wrong, it's not without worry, you obviously have safeguarding and people's emotional and physical safety as well. You hear things that not everybody gets to hear every day, and that can be really hard to carry. That's why having supervision, hobbies and interests are really important. But then it's also a gift, you get to have real connections over and over again, connecting emotionally daily makes it a blessing to be do this as a job and be part of this profession"