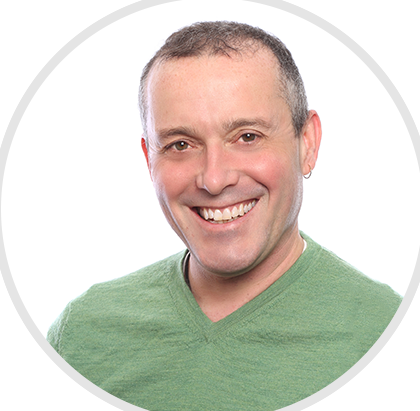 Therapy is such a confidential situation, so not everyone gets to hear about the great work that is done behind closed doors. So that's why we are putting together a series of short interviews with our therapists to feature the amazing work they do and a little about the people behind the job titles.
This month we are featuring our Counsellor and Psychotherapist Adrian Ward. Here's what he had to say:
Could you briefly tell me about yourself?
"My name is Adrian. I'm Welsh. I offer sessions at the Rutland House practice, but I mainly work in my private consulting room. I've been in Leicseter for 32 years, and been a therapist since 2008. As well as being a therapist, I play a bit of drums, I make art, mainly around photography, printmaking, and embroidery and I love music and films. Music particularly has always been a huge part of my life. I think it kind of informs with my work since I'm a psychodynamic therapist, which takes a less structured approach. We'll talk to clients about things like films, videogames, and music, but always with a sense of trying to make sense of what's going to them in their world."
Why did you choose your career path?
"Well, I did have a previous career that I did because I thought 'We should have a career path; leave school, go to university, and get a good job.', I did all of those things, and 10 years down the line I realised I didn't like it. So, some life events happened, where I had therapy. I thought 'Wow, this is a fascinating thing.', as it had helped me a lot. That's when I started this career path. I was doing work for a sixth form college in the city at that time. I said 'Well, I'm thinking of leaving because I want to train to become a therapist.', and they said 'Why don't you stay on, and maybe when you qualify as a therapist, you can do some work here.', which was amazing because it led to me working there for 13 years. I left last year, and now I work privately."
If someone walks up to you in the street and asks for some advice about mental health, and you have about 1 minute to spare, what would you say?
"I think the advice is always the hardest to give to people, because often when people have mental health difficulties they tend to withdraw and take themselves away from people. Isolating yourself can make the situation worse. So, I would say 'Always try to be around people and try to talk to people if you can.', and I don't mean go to a therapist, talk to reliable people because it really helps being around people and talking to them in general."
What is the objective of a psychotherapy session in your opinion?
"There was a therapist just after the first world war called Wilfred Bion, and one of the things he said was 'Therapists should have no memory and no prior judgements.'. Therefore, I don't tend to make objectives in a session. That is also why I think psychodynamic therapy works for me. I work with whatever the client wants to bring, we deal with what is there and make sense of that."
When do you think someone should consider psychotherapy?
"I believe Sarah Millican, the comedian, had some mental difficulties in the past. She occasionally dips in and out of therapy, so she will appear when she is seeing a therapist and appears when she doesn't. She says that 'It's like tuning up the cars.', tuning up the mental health really. She says 'We all have difficulties, and the environment having someone else to talk to is very good.". Therefore, I think if people have the means to, I think anyone could benefit from it. I think we all have things that we are unhappy about and we can talk about."
How has the industry changed since you started?
"A lot. I think generally the mental health of the world has really deteriorated. My clients tend to be late teenagers and young adults, although I see everyone in my particular niche. What I've seen in the 14 years is just how much worse the general mental health is out there. For example, when I first started, it was incredibly rare for teenagers to be prescribed to any form of medication on mental health. That may have been because of the early days with the lack of medication development, but still, it feels to me that now it's almost at a stage where its rare to meet teenagers who hasn't had some form of medication."
As a therapist, how do you manage to be emotionally available to your clients?
"Taking care of myself by using my supervision, trying to do things such as additional training to expand my knowledge and my experience, and it's also about engaging with things that I enjoy."
What do you like about your job?
"I like the fact that it's never the same. I think the previous jobs that I did were repetitive. For this profession, I think even if I am seeing only one person, every session would be different, and things would move and shift. It's also lovely to make a difference with people. It's just intensely rewarding, enjoyable, and interesting!"